Products
Location: Home \ Products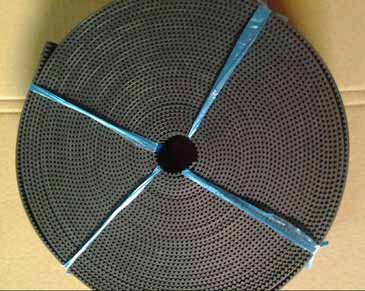 Open Ended Single-sided Timing Belt
TYPE
SUPPLY CHARACTERISTIC
Supply characteristic
1.Spiral cutting, bandwidth 25 mm below.
2.The minimum order quantity for at least one sleeve natural length.
Model and specification of the same with single tooth, the large size mold spiral cut, so width limited to 25 mm in the actual length of 200-300 meters.